📍

Лимасол (Кипр)
Полная удалёнка
Помощь с переездом
Специализация
Python, JavaScript
Английский
B2 — Upper-Intermediate
B2 — Upper-Intermediate
With over 2,000 employees of more than 88 nationalities, Exness is the place for global teamwork, incredible leadership, a learning culture, and constant development. Unlimited by time zones, Exnessians from around the world have worked seamlessly together since 2008 to provide our traders with the best possible trading experience. Today, we stand proud with over 300,000 active traders and 3 trillion USD in monthly trading volume.
We are looking for the experienced FullStack Engineer to join our Exness Technology team. The role is open in the team, called Partnership IB.
Stack
Python
AsyncIO
PostgreSQL
NoSQL
JavaScript
TypeScript
Redux
Kafka
Docker
RESTful API
React.js
About projects
This team is maintaining and developing the following features:
IB Reward-related infrastructure such as Reward service calculates and credits partner reward daily or Partner Tiers service, which grants proper partner tier according to partner's performance.
Partner personal area is its IB part where partners can track their performance via numerous reports such as Reward history or performance statistics.
Service to help partners to retain clients — Partner rebates. It allows partners to pay part of the reward back to clients they received it from.
Service aimed to reward the best of our partners — partnership loyalty program.
Apart from maintaining the services mentioned above, the Partnership IB team works closely with the support team and KAM team to resolve issues.
Expectations
Strong knowledge of Python and AsyncIO (concurrency and parallelism in Python).
Strong knowledge of JavaScript, TypeScript, React, and Redux.
Experience with DB: PostgreSQL, NoSQL and knowledge of ACID principles, Normal Forms, Indexes, Transaction Isolation Levels.
Good experience with Kafka, Docker, Microservices patterns and RESTful API.
In-depth understanding of the entire web development process (design, development, and deployment).
Ability to work in a team, meet deadlines.
A passion for building reliable technical products in digital communications.
Experience in designing and developing web applications.
Good spoken and written English.
Advantages:
Node.js, Redux Toolkit, Saga.
Kubernetes.
ClickHouse.
Clean Architecture.
CAP theorem.
SOLID.
GitLab CI/CD.
We offer
Competitive and attractive compensation.
Extensive learning opportunities, such as professional training and certifications, soft skill's development, free English courses, and trading workshops.
Health and life insurance for employees, spouses, and children, including vaccinations, tests, mental health care, and coverage for vision and dental care.
Generous time off, including 21 days of annual leave and paid sick leave.
If you prefer to work remotely, we offer:
Allowance for sports club memberships or other physical exercise activities.
Reimbursement for a work laptop, home office equipment, and coworking memberships.
Special 'Get to know your team' trips.
If you decide to relocate to Cyprus, we offer:
Flight tickets, hotel, or apartment accommodation for your first month, migration support, and legal help for you and your family.
Education allowance for your children's school and kindergarten fees.
Access to our very own sports club with dedicated coaches, free Sanctum Club memberships for you and your spouse, corporate SUPs, jet skis, etc.
A branded company car with a parking space near the office.
Outstanding team-building experiences and Exness community gatherings.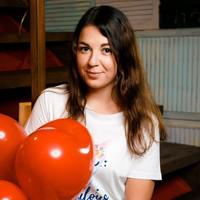 Анастасия Сычева
IT Recruitment Specialist