Специализация
Tech Recruitment
TheSoul Publishing is one of the largest worldwide digital-born media publishers in the world. They are the parent company behind wildly successful DIY videos 5-Minute Crafts, inspiration and creative channel Bright Side and other tremendously popular channels across YouTube. TheSoul Publishing has a global presence with over 800 million subscribers and followers. Now they are looking for a Senior Talent Recruiter with full-cycle recruiting experience, from talent sourcing and attracting candidates to interviewing and hiring great employees. The role is located in our HQ in Limassol, Cyprus. The first focus of the new team member will be IT, Global and HQ recruitment.
Line manager
Tatsiana Malinouskaya, Head of Talent Attraction: link.
Why we are recommending
The company is in the top 5 media publishers in the world (not even Netflix is included in this top five!).
Over the past 3 years, they have grown 8 times, today 1500+ specialists work with the company.
Responsibilities
Develop and update job descriptions, job specifications, test tasks.
Perform job and task analysis to document job requirements and objectives.
Prepare recruitment materials and post jobs to appropriate job boards, social networks, career websites.
Source and recruit candidates by using databases, social media.
Screen candidates resumes and job applications.
Conduct interviews using various reliable recruiting and selection tools and methods to filter candidates within schedule.
Assess applicants' relevant knowledge, skills, soft skills, experience and aptitudes.
Consult and coach hiring teams on the best practices in recruitment.
Onboard new employees in order to become fully integrated.
Monitor and apply HR recruiting best practices, participate in employer branding and talent attraction activities and projects.
Provide analytical and well documented recruiting reports.
Act as a point of contact and build influential candidate relationships during the selection process.
Promote company's reputation as "best place to work".
Requirements
5+ years of work experience as a Recruiter with IT, Global and Executive hiring (in-house experience preferred).
Hands on experience with various selection processes (on-site, video or phone interviewing, reference check).
Strong knowledge of IT hiring, familiarity with the general IT language and good understanding of the specifics of IT recruitment.
Familiarity with HR databases, Applicant Tracking Systems (ATS), modern searching and recruitment tools.
Hands-on experience with recruiting software, as well as Human Resource Information Systems (HRIS) or Human Resource Management Systems (HRMS).
Excellent communication and interpersonal skills.
Strong decision-making skills.
Native Russian language and a working level of English (Upper Intermediate+).
Company offers
Great opportunity to participate in building global HR processes from scratch both for office-based and remote teams: employer branding, talent attraction, onboarding.
Positive and professional HR Department – share knowledge and best practices, constantly learning from each other.
Truly international and talented team – 90% of the company team consists of creators.
Competitive salary and benefits, new cool office in Limassol, free lunches.
Hiring process
4-5 stages.
Video interview.
Interview with the function manager.
Test task.
Interview with HR Director.
Possibly onsite interview in Cyprus (depending on the situation with the virus).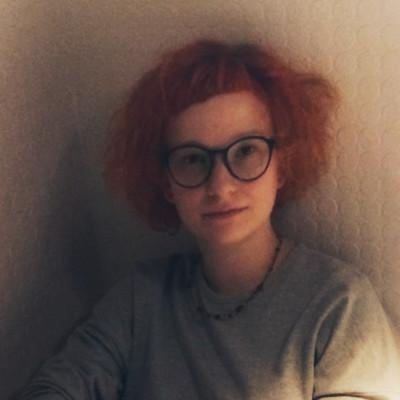 Nina Shcherbakova
Talent Recruiter