Английский
C1/C2 — Advanced / Fluent
C1/C2 — Advanced / Fluent
Poks develops projects united by the common idea of supporting hobby poker players. They play poker for fun. They want to enjoy playing, decision-making and improving their poker skills. But the sad reality of online poker is that there are a plenty of professional players who earn a living through poker. A huge skill gap makes the game unattractive for hobby players, as they most often lose to the professional opponent.
Their aim is not simply to create services for hobby players, but what is more of a challenge — to build a new audience and a new market through our products.
Poks wants to bring poker back to players who genuinely enjoy the game, to build up spaces where a fair and comfortable game will be available anywhere at any time.
About the product
The startup develops the following products:
Poks Platform — international poker club platform for hobby players.
Liga Particular — super union for the Brazilian poker clubs with a "unique game" vibe.
Poks Live — service for arranging private offline games for the companies of friends.
Poks Show — YouTube media project.
About team
Head of recruitment together with HR Director are expected to work with the teams within all 4 projects all over the world. Remote work is possible, but it is necessary to be able to visit the main headquarter in Brazil. Relocation to São Paulo is possible if desired.
Responsibilities
To agree recruitment strategy with managers. Except full-time positions, we employ experts on task / project-based or question-based basis, so there will be tasks connected with search for such specialists.
To analyze labor markets in target countries, develop local partnership.
To build relations with partners and recruitment outsourcers (HR and marketing agencies, freelance recruiters, top experts in the poker market), to become friends with potential candidates.
To build recruitment process in the way to be able to assess the compliance with the requirements quickly and exactly. Rapid recruitment means 3-6 days for the longlisting; 4-7 days — first meetings with the internal customer.
Requirements
International recruitment experience. Everyone hired by the Head of recruitment will help us build our global business. So we are seeking for the open-minded applicant who is not frightened to arrange search of experts in Russia, Brazil or even Africa.
Executive search experience.
Team management skills. At present, there are no recruiters in the staff, however there are too many recruiting tasks to manage them alone and without local knowledge. The applicant should be able to find and contact local employment agencies and recruitment channels, freelance recruiters, to manage their work and receive a steady flow of applicants. As the business grows, it will be necessary to build a team and to head it up.
Ability to "sell" a vacancy, to convince an applicant to join our team.
Fluent English. Knowledge of Russian and/or Portuguese will be an advantage.
Desire to understand the world of poker. We are building our business with love to poker, and we find it important to have a sincere wish to learn the game and explore the market.
We offer
Participation in the unusual, ambitious project.
Motivating salary, bonus system.
Enthusiastic and ambitious team.
Possible relocation to São Paulo.
Professional advancement (opportunity to become BP or HRD).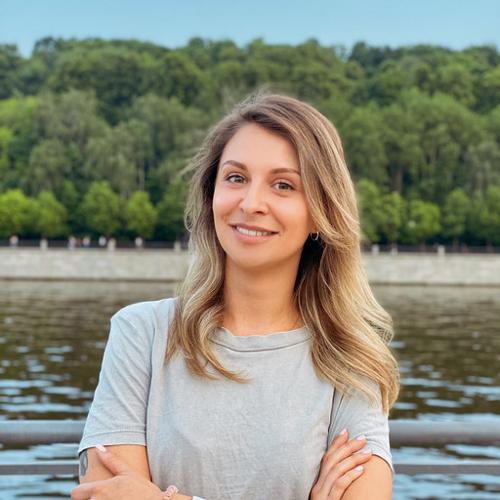 Наталья Березина
Talent Manager