Специализация
Product Management
Английский
B2 — Upper-Intermediate
B2 — Upper-Intermediate
At Prisma Labs we make AI applications for photo and video processing using neural network technology, deep learning, and computer vision. All this is to give users the opportunity to get a professional level of image or video processing in a couple of seconds.
We are looking for a Head of Product Growth, Retention & Monetization.
In this role you will define and execute the product growth strategy, focusing on all stages of the funnel (conversion, retention, monetisation etc). This role involves everything from high-level product growth strategy to the execution, including new product features and enhancements designed to drive growth. You will also own the product metrics, analytics, testing and all of the tools and techniques to measure and optimize our product growth.
You will lead a team of growth product manager, designer, engineers and hold backlog for them. You will also collaborate with Product, Marketing, Analytics teams. This role reports directly to the CPO.
Stack
AppsFlyer
Amplitude
Firebase
Prisma Labs currently has three products in its portfolio
Prisma — app based on neural style transfer technology allows you to turn any user photo into a painting, sketch, or comic. Launched in 2016, it has gained global success and became the app of the year on the App Store and Google Play. Prisma has been downloaded by over 100 million users worldwide.
Lensa — was launched in 2018 and has evolved into a full-fledged AI photo editor with FX effects and a variety of options for processing any type of photo in one-touch. Lensa's audience is rapidly growing in the US and European markets, with over 15 million downloads already.
Skim is an AI video editor currently in development. It continues the story with one-touch editing and allows users to create their own mini-movies in a couple of clicks.
We are also launching a range of Web-based and desktop products for professional use by photographers, designers, and content creators.
Prisma's goal is to become one of the leading global players at the intersection of technology, design, and art. We believe that the team is the most important component of our success, so we invest in the growth of our employees. If you are interested in the field of photography and video, you like to solve non-trivial tasks, then we will be happy to chat!
What you will do
Build and develop a product growth strategy with long term vision and short term roadmap.
Increase the number of subscribers and product LTV.
Develop a vision for how we can use experimentation to drive growth from within the product, using a combination of scientific methods and creative approaches to drive step-changes to growth.
Hire, develop, motivate and provide leadership to the team of growth product managers.
Define metrics to track the effectiveness of your team and product.
Plan and execute a roadmap for experiments.
Maintain a backlog of hypotheses / experiments and results, prioritize, validate and implement.
Control the implementation and release of experiments.
Do market research and competitors.
Participate in the launch of new products.
Qualifications
4-5 years of Product Growth roles with an emphasis on Monetisation, Activation, Conversion Optimization and user funnels.
Product management experience, particularly in B2C and/or mobile subscriptions environments, is a must.
Experience with data-based experimentation is a must.
Excellent project manager skills and understanding of mobile development processes.
Demonstrated ability to effectively lead a team of product managers, engineers and designers.
Growth mindset and bias to independent action.
Experience with product and marketing analytics (AppsFlyer, Amplitude, Firebase).
English (Upper-intermediate+).
The big advantage will be:
Experience with US market growth.
Experience in managing a team (3 people+).
Knowledge of mobile application guidelines (Human Interface Guidelines, Material Design).
Passion for photography / video.
What we offer for you
Professional development — we pay for tuition and courses, constantly conduct online / offline lectures and training. You can count on attending professional conferences (including foreign ones).
Career development — every six months we have a Performance Review.
Relocation assistance — we help you with everything you need to relocate to Cyprus.
Provision — we provide everything you need for your work: powerful hardware, gadgets, software licenses.
Flexibility — the ability to build your own schedule, as well as the flexible ability to go on vacation. If necessary, we provide a day off (in case of unforeseen circumstances).
Space — we have a cool office with comfortable workplaces and lounge-zones, where there is always something to drink and something to eat.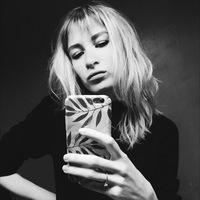 Ирина Сенкевич
IT Recruiter