Английский
B2 — Upper-Intermediate
B2 — Upper-Intermediate
With over 1,500 employees of more than 88 nationalities, Exness is the place for global teamwork, incredible leadership, a learning culture, and constant development. Unlimited by time zones, Exnessians from around the world have worked seamlessly together since 2008 to provide our traders with the best possible trading experience. Today, we stand proud with over 300,000 active traders and 2.5 trillion USD in monthly trading volume.
Stack
Kafka
Terraform
Vault
Gitlab CI
Kubernetes
Grafana
Prometheus
Your role at Exness
The role will be focused on the implementation of complex business logic inside a web-stack in the area of financial markets. We're looking for a person who will extend, optimize, and support the production of the existing software solutions, ensuring we capture as much value from the market as possible. You will research and innovate new ideas in high reliable, low-latency, and high-load computing in financial markets.
You will
Stand up and administer on-premise Kafka clusters.
Architect and create a reference architecture for Kafka Implementation standards.
Provide expertise in Kafka brokers, zookeepers, Kafka connect, schema registry, and KSQL.
Ensure the optimum performance, high availability, and stability of solutions.
Create topics, setup redundancy cluster, deploy monitoring tools, alerts, and has good knowledge of best practices.
Provide administration and operations of the Kafka platform like provisioning, access lists, and SSL configurations.
Be involved in design and capacity review meetings to provide suggestions in Kafka usage.
Provide naming conventions, Backup & Recovery, and problem determination strategies for the projects.
Monitor, prevent, and troubleshoot issues.
Provide vision in engineering solutions that touch the messaging queue aspect of the infrastructure.
Building geo-distributed systems.
The ideal candidate
Experience with Kafka, zookeepers, Kafka connect, Cruise Control, and schema registry.
Experience with Terraform and Vault.
Experience with strimzi Kafka operator would be a plus.
Experience with the Gitlab CI.
Solid knowledge of monitoring tools and fine-tuning alerts on Prometheus alert manager or Grafana.
Solid knowledge of Kubernetes administration.
What we offer
A fairly estimated and attractive package (competitive salary based on your expectations and internal benchmark) with the ability to start working remotely anywhere in the world.
Company Car — the company will provide Exness-branded cars to those who relocated, parking near the office or a bus tickets.
We'll pay school or kindergarten fees (Annual Registration or Tuition Fees, Regular term fees, Half day service to kindergartens) for your children between 0 years — 18 years, up to three (3) children.
L&D — support your need to replenish your knowledge and acquire new skills to do your job better via Continuous product education, Professional training & Certifications, Soft skill training, Language classes, and our very own Exness library.
Sports Benefits — Our very own Sports Club with dedicated coaches doing group and individual training, on-site and online, sharing healthy recipes and life hacks + Free Sanctum Club Membership for you and your spouse. Jet Skis (if you have a speed boat operator license).
Medical — in addition to having a Corporate Doctor, we cooperate with one of the biggest international insurance companies in order to provide medical insurance for you and your families. Coverage is provided for you, your spouse, and your children up to 18 years old. It includes Inpatient, Outpatient, and international support.
You can work remotely for up to 6 months, then relocation is required.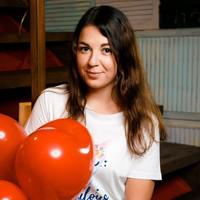 Анастасия Сычева
IT Recruitment Specialist