Loóna is a startup, a one-of-a-kind immersive, mood-enhancing product that lets people quickly disengage from the emotions of the day and get in the right mood for sleep. Loóna unites proven techniques to invoke a state of relaxation before sleep — an art activity, guided storytelling, relaxing music, and ambient sounds — in one product.
2M+ downloads.
10M mindful minutes that users spend with Loóna every month.
2021 Apple Design Award winner.
Google Best App of 2020 winner.
Featured in Vogue, Forbes, Techcrunch, CNN, and more.
Loóna's investors include: Natalia Vodianova, Elefund, Hoxton Ventures, Elysium, Matthew Freud, Mark Vranesh, Michael Antonov, and Palta.
Stack
React Native/Objective-C/Swift/Kotlin/Java
Agile
What you will be doing
Continuous Delivery of the product: analyse product specifications, design implementations, write code and deliver features.
Collaborate across teams to improve our engineering practices.
Propose, negotiate and deliver your ideas.
What we are looking for
Expert-level knowledge in building mobile applications with 5+ years of experience developing, shipping, and maintaining.
Strong knowledge of React Native or Objective-C / Swift / Kotlin / Java.
Experience developing large mobile applications with rich UI.
Have a good understanding of a mobile product life cycle.
Agile mindset with an ability to adapt to changes quickly.
Ambitious, proactive, quick learner and a good team player.
Nice to have:
Knowledge of pure Redux architecture. Understanding reactive programming or other architectures are also a plus.
Experience with CI/CD mobile tooling (build, test and release automation).
Experience with A/B testing and any analytical systems.
Knowledge of UX and Interaction design.
Benefits
Joining a team of experienced and passionate professionals.
Opportunity to bring to life your creative ideas.
Care bonus for medical insurance, fitness, education, etc.
Competitive salary.
Paid sick leave.
20 working days of vacation annually.
4 personal days per year.
Bonuses to commemorate major life events.
Personalized Public holidays calendar.
Ability to work remotely.
Company culture, you ask? Our company culture is casual, fun, and empowering. There is a lot of room for growth in this role. We are creating a product with a global mission, and we need the most talented people on board!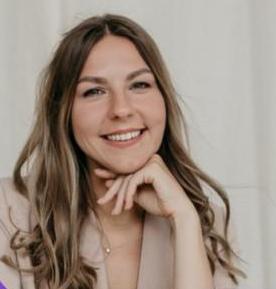 Ольга Бубенцова
HR Generalist