Английский
C1/C2 — Advanced / Fluent
We are currently looking for a passionate Technical Operations Manager, who can lead customer support and operations engineer teams, as well as be the contact person with sales, product, and development teams.
Stack
AWS
Google Cloud
Microsoft Azure
Role and responsibilities
Provide leadership to the technical Support and platform operations team and manage a team of 15-20 people in three different time zones (APAC, EU and LATAM).
Taking full ownership of Quality of Service which includes platform operations engineering, and customer support functions.
The Operations Manager is responsible for managing day-to-day technical delivery of Chainstack services, which include the Customer Support and Platform Operations Engineering team to ensure the fulfillment of our Quality of the Service SLA.
Lead teams that maintain the platform operations and respond to user help desk requests, and monitor system stability and performance.
Provides technical guidance and leadership to the Customer Support and Platform Operations team, but also directly supports end users by handling escalations, resolving user issues, and monitoring the performance of business-critical systems to prevent delays and outages and quickly resolve ongoing issues.
Monitor and improve team performance, providing leadership, coaching, and performance management.
Driving organization-wide best practices for monitoring and incident management.
Providing executive-level communication and reporting.
Cultivating an environment where team members are empowered as well as demonstrating a strong sense of ownership and belonging.
Job requirements
5 or more years of experience managing operations, engineering, and customer support teams.
Involved in Process Enhancement — develop and implement policies and procedures for the services support.
Experience operating large-scale software applications and infrastructure.
Experience with cloud platforms, such as Amazon Web Services, Google Cloud Platform and Microsoft Azure.
Requires excellent problem-solving skills, especially when it comes to directly address user issues within the services support.
Passionate about fostering practices that scale and encourage reproducibility and success.
Strong ability to communicate with senior management and distill complexity into easy-to-understand concepts that demonstrate the impact.
Enthusiasm for providing feedback, teaching others, and learning new techniques.
Experience with monitoring and incident management.
Experience managing distributed remote teams.
We offer
Salary in USD.
Stock options.
Bleeding edge tech stack.
Lack of bureaucracy.
Flexible schedule.
Global fast-growing market.
Multinational team.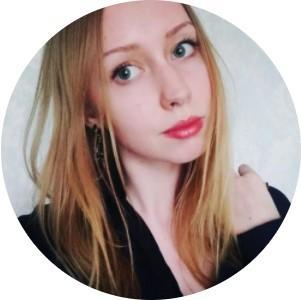 Дарья Степаненко
Talent Partner