Miro is an online collaborative whiteboard platform that enables distributed teams to work effectively together, from running brainstorming sessions and workshops to planning projects, from designing new products and services to facilitating agile ceremonies. Miro is trusted by Dell, Cisco, Deloitte, Okta, Shopify, and many more global companies of all sizes.
We are a team of dreamers. We look for individuals who dream big, work hard, and above all stay humble. Collaboration is at the heart of what we do and through our work together we hope to create a supportive, welcoming, and innovative environment. We strive to play as a team to win the world and create a better version of ourselves every day. If this sounds like something that excites you, we want to hear from you!
At Miro, we strive to create and foster an environment of belonging and collaboration across cultural differences. Miro's mission — to Empower teams to create the next big thing — is how we think about our product, people, and culture. We believe that creating big things requires diverse and inclusive teams. Diversity invites all talent with different demography, identities and styles to step in, and inclusion invites them to step closer together. Every day, we are working to build a more diverse Miro, cultivates a sense of belonging for future and current Mironeers around the world, and foster an environment where everyone can collaborate and embrace differences.
About the team
The CanvasCustomization team is part of the Whiteboard Engine stream — the heart of Miro product, which provides the foundation for all features built on top of Miro Whiteboard.
CanvasCustomization will help us to implement next vision:
Canvas decoupled from current monolith application.
Canvas can be runned as standalone application.
Canvas can be reused between different sub-products (Miro, MiroLite, Embed, MobileApp, etc.).
Canvas has an independent CI/CD process.
These points are crucial to be able to scale the engineering team efficiently and unlock new product use-cases.
Collaboration inside the team is as significant as in the product, that's why we pay attention to warm relationships, microclimate, and self-development.
About the role
We are looking for an Engineering Manager who will help us design new steps of the frontend part of canvas application in collaboration with different teams and implement that inside our product. We expect you to be active in proposing and implementing improvements and innovative approaches. Also, we want you to set up a new, incredible high-level engineering team. Also, you will actively contribute to the product as an engineer.
It's a unique opportunity to make a huge impact on how the future of online collaboration will look like by building its engine.
What will you do
Building and leading the CanvasCustomization team (people management, hiring, planning, tasks decomposition, team process improvements, and interfacing with other teams).
Develop a team plan to achieve quarterly OKRs on time and with excellent outcomes, closely collaborate with a product manager and other teams.
Contribute to the product as a frontend engineer, design solutions to complex problems, review code, etc.
Be a role model, technically strong to help your team develop.
What you will need
6+ years of in software development.
3+ years of developing complex, highly usable apps using modern Web frameworks.
1+ years of experience leading an engineering team (3-5 engineers), including hiring, personal development, performance management, delivery management.
Experience in working in a company with development team size 20.
Deep understanding of software engineering and ability to drive technical decisions together with Product.
Strong prioritization skills and an execution-focused mindset, can prioritize and manage conflicting requirements.
What is in it for you
Highly competitive salary.
Stock option grant.
Health insurance for you and your family.
Allowance to facilitate current remote working during WFH period.
Help with relocation.
Weekly team activities to keep the spirits high.
Yearly budget for professional growth, internal educational events.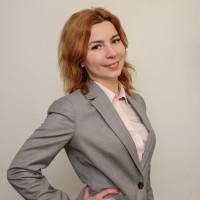 Наталья Маламут
Recruiter