Английский
B2 — Upper-Intermediate
B2 — Upper-Intermediate
Miro is an online collaborative whiteboard platform that enables distributed teams to work effectively together, from running brainstorming sessions and workshops to planning projects, from designing new products and services to facilitating agile ceremonies. Miro is trusted by Dell, Cisco, Deloitte, Okta, Shopify, and many more global companies of all sizes.
We are a team of dreamers. We look for individuals who dream big, work hard, and above all stay humble. Collaboration is at the heart of what we do and through our work together we hope to create a supportive, welcoming, and innovative environment. We strive to play as a team to win the world and create a better version of ourselves every day. If this sounds like something that excites you, we want to hear from you!
At Miro, we strive to create and foster an environment of belonging and collaboration across cultural differences. Miro's mission — Empower teams to create the next big thing — is how we think about our product, people, and culture. We believe that creating big things requires diverse and inclusive teams. Diversity invites all talent with different demography, identities and styles to step in, and inclusion invites them to step closer together. Every day, we are working to build a more diverse Miro, cultivates a sense of belonging for future and current Mironeers around the world, and foster an environment where everyone can collaborate and embrace differences.
Stack
TypeScript
Less
React Native
Webpack
Canvas API
AngularJS
CerebralJS
TypeScript, Less, React Native, Webpack, Canvas API, AngularJS, CerebralJS.
Maven, Git, Jira, Confluence, Bamboo, BitBucket.
AWS (S3, EC2), Docker, Linux.
About the team
Core product is focused on building value for end users personas while delivering that value incorporating enterprise requirements. The team is focused on supporting basic user flows by providing core product services, such as whiteboarding (board), business logic (dashboard and settings), and packaging them for different clients and device types. They provide building blocks and enablers that can be extended and packaged for serving different use cases by other streams.
About the role
Millions of customers all over the world rely on Miro to provide a flawless experience while running collaborative sessions with hundreds of simultaneous participants working on the same board.
We design and deliver product solutions for both end customers and Fortune 100 companies. This level of responsibility requires excellence in creating, designing, developing and delivering every piece of functionality that we launch.
What will you do
Actively participate in the analysis of initial issues & goals, do research and determine solutions' requirements.
Design and implement scalable and high-performing solutions.
Make architectural decisions and recommendations for converting successful prototypes into mature products.
Collaborate with teams across Miro to improve our product, architecture and engineering practices.
Think about UX and make it better.
Solve technical problems of large scope and complexity.
Create high-quality technical design documentation considering the product requirements.
Take long-term responsibility for the team's domain area.
Drive and develop technical expertise growth within the team.
What you will need
5+ years of experience building frontend applications using modern programming languages, frameworks and technologies.
Strong Computer Science fundamentals.
Strong expertise in decomposing product requirements and creating a technical design.
Understanding how to apply testing at different levels within a technical design, unit-, integration- and acceptance testing of front end applications.
Understanding the impact of non-functional requirements such as performance and security on both coding practice and technical architecture.
Critical thinking: balance short-term needs with long-term goals.
Experience working in an agile, cross-functional team and in a fast-paced environment.
Ability and openness to learn, fail, reflect and apply learnings moving forward.
Curiosity and strong collaboration skills.
Passion for quality.
Good communication skills.
Upper-Intermediate level of English or higher.
We are looking for experienced frontend engineers to help build a future where there are no boundaries to distributed and remote working. If you are an engineering leader who can drive the architecture and technical capabilities of Miro to the next level, we want to hear from you.
What is in it for you
Highly competitive salary.
Stock option grant.
Health insurance for you and your family.
Allowance to facilitate current remote working during WFH period.
Help with relocation when back in the office.
Weekly team activities to keep the spirits high.
Yearly budget for professional growth, internal educational events.
Take a look at this board for an overview of all the teams.
Here, you can take a closer look at the Core Product stream.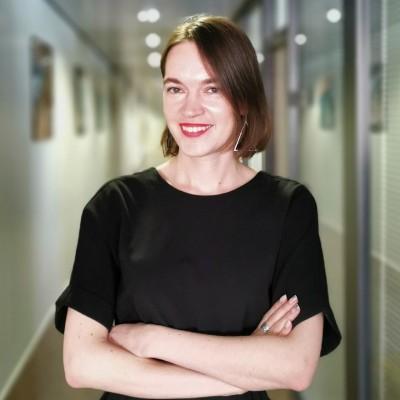 Ксения Егорова
IT Recruiter