Английский
B2 — Upper-Intermediate
B2 — Upper-Intermediate
With over 1,500 employees of more than 88 nationalities, Exness is the place for global teamwork, incredible leadership, a learning culture, and constant development. Unlimited by time zones, Exnessians from around the world have worked seamlessly together since 2008 to provide our traders with the best possible trading experience. Today, we stand proud with over 280,000 active traders and 1 trillion USD in monthly trading volume.
Your role at Exness
As a Salesforce Quality Assurance Specialist, you will develop and implement quality assurance policies in our Salesforce team, conduct tests and inspections of products to report and document findings. You will help our company's products and services maintain the highest quality standards by identifying production, process, or product issues. You will work alongside the CRM team to review the overall functional and non-functional requirements while keeping a user's perspective in mind.
You will
Test applications for quality assurance and create reports.
Define end-to-end testing processes and methods in the Salesforce environment including cross-system integrations across multiple work streams.
Review user stories and translate them into test plans and test cases.
Engage in a high level of communication and work closely with other BAs, Project Managers, and Developers to deliver high-quality software products.
Execute test cases / scripts to ensure delivery of quality software and log / track defects.
Participate in business requirements and technical requirements meetings and all Agile ceremonies.
Identify dependencies in requirements that may have an effect on other business processes.
Test Salesforce integrations with external systems and create reports.
Perform backend database testing in SOQL environment, including validating CRM data, processes, jobs, and triggers.
Define regression testing process and framework, including UI, backend, Salesforce components, and integrations.
Research and find opportunities to utilize SFDC QA best practices, guidelines to improve system productivity, scaling, and monitoring.
Participate in and conduct smoke testing for the monthly / weekly release process.
Assist in creating documentation.
The Ideal Candidate
Thorough understanding of QA processes and procedures, with an aim towards continual improvement.
3+ years of experience working with Salesforce and as a QA.
Experience with agile projects and test-driven environments.
Good level of English.
As a plus:
Knowledge of and experience with SOQL.
Salesforce administrator certificates.
What we offer
Salary 3 500 - 5 000$.
An amazing work culture with the ability to thrive and grow within the company.
Competitive salary based on the candidate's expectations and internal benchmark.
Full relocation package to Cyprus for the family and visa support or fully remote employment.
Mini Cooper Countryman S for the relocated employee.
Medical insurance coverage for employees and family members.
Company fitness center for employees and their spouses & allowance for other external sports activities (also for remote).
Kindergarten / school compensation program for families who relocate.
Result-oriented approach and flexible working conditions.
Corporate employee share scheme for all the employees.
21 days of annual leave, flexible public holidays, sick leave and a Christmas break.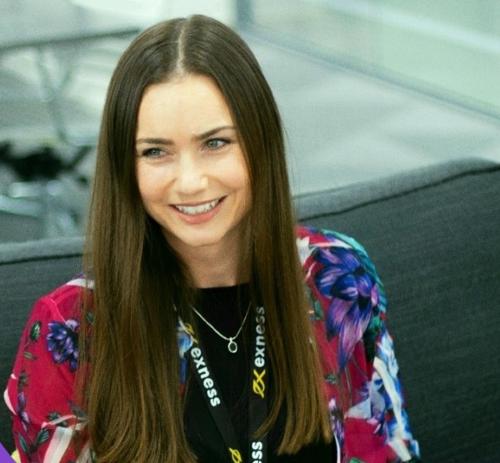 Desiree Perrot
Talent Acquisition