Москва, м. Сухаревская, Россия
Специализация
Mobile (Android / iOS)
Wheely is a ride-hailing app recognized for its service quality. Their operations team has put great effort to achieve this level of quality. But Wheely keeps growing and has an intention to grow even faster. To support the growth they want to be able to keep the quality standards at scale. In order to achieve that a dedicated cross functional Chauffeur Team was formed. Main goals of the team are to provide operations with quality control tools and at the same time give chauffeurs the best experience among competitors to keep them engaged and loyal to their service.
As a iOS Developer at Chauffeur Team you will build the entire lifecycle of their new user-facing features. You will contribute to the architecture and build the base of easily extensible and well maintainable applications.
To achieve this they use modular system based on Cocoapods and automate routine and typical works with Fastlane and Jenkins. Code generation based on Stencil templates or pure Ruby scripts. To share knowledge they are writing documents using tools such as Plant UML, Markdown, Mermaid etc.
Stack
Swift
Objective-C
Reactive Swift
CocoaPods
Ruby
Time zone
(GMT+3), Moscow.
Responsibilities
Strive for reduction of complexity by finding simple, pragmatic solutions while maximising impact.
Participate in defining hiring standards for other engineers.
Inspire other talented engineers to innovate, implement, and deploy complex mobile applications in a mission-critical environment for customers.
Partner with product and other stakeholders, to drive successful solutions.
Promote and guides cross-team initiatives to improve the applications and system.
Requirements
3+ years of professional software development experience.
Strong experience with Swift language.
Experience with ObjC and Reactive Swift.
Understand how Cocoapods works.
Some experience with Ruby language.
Motivation to become a part of and learn from a team of experienced and passionate developers for iOS.
Ability to find convincing arguments. Constructively react to peers.
Company offers
Wheely expects the very best from their people, both on the road and in the office. In return, employees enjoy flexible working hours, stock options and an exceptional range of perks and benefits.
Option plan for every employee.
Medical insurance including dental services and travel insurance.
Life and Critical Illness insurance.
Flexible working.
Relocation allowance.
Monthly credit for Wheely journeys.
Breakfast, snacks and fruits in the office.
Lunch allowance.
Top notch equipment.
Allowance for learning and development.
Stylish office within walking distance of Sukharevskaya / Tsvetnoy Boulevard / Trubnaya subway station.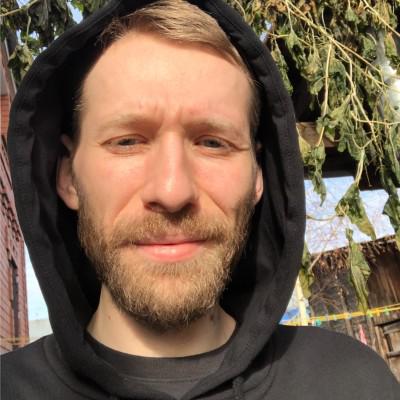 Александр Тепляков
iOS Developer