📍

Санкт-Петербург
Москва
Полная удалёнка
Специализация
Java / Scala
At Arrival, their team is creating best-in-class electric vehicles using a radical new method of design and production. They work with some of the world's leading businesses and governments to achieve their goal of redefining mobility and transport ecosystems, transforming how people and goods travel and enhancing urban environments for all communities.
They're looking for a Backend Developer to join the team of FinTech service in the ecosystem of the Service Platform products. The service involves:
"Costing & Pricing" is a flexible tool for suppliers to set prices, rates, and discounts.
"Accounting" adapts to the Platform participant business type and allows to keep records and make reports.
"Settlements" is a broad functionality to pay with bank wires, wallets, and cards, to get credits, bank warranties, and factoring services.
Responsibilities
Develop the FinTech service as a part of the microservice system.
Take part in the design and development of general microservice architecture using Kafka, OKD, PostgreSQL.
Requirements
3+ years of professional development experience.
Experience in the development of high-load microservice systems.
Professional experience with Java (Spring as a plus).
Professional experience with JavaScript using React as a plus.
Knowledge of Kafka, Kafka Streams, OKD as a plus.
At least upper-intermediate English.
Company offers
At Arrival they want all of their employees to feel comfortable bringing their passion, creativity and individuality to work.
They value all cultures, backgrounds and experiences, as they truly believe that diversity drives innovation.
Join their mission to bring better, more sustainable transportation to communities around the world.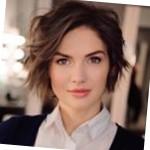 Татьяна Холодная
IT Recruiter