Специализация
Engineering Management
Miro is an online, visual collaboration platform designed to unlock creativity and accelerate innovation among teams of all kinds. The platform's infinite canvas enables teams to lead engaging workshops and meetings, design products, brainstorm ideas, and more.
Miro, co-headquartered in San Francisco and Amsterdam, serves more than 45M users worldwide, including 99% of the Fortune 100. Miro was founded in 2011 and currently has more than 1,500 employees in 12 hubs around the world.
We are looking for an Engineering Manager who will help to manage and grow the team. We expect you to inspire and guide team members to grow individually and within the organization.
We expect you to have a strong software engineering experience, being able to work with many other teams within Miro that depend on the Board Foundation team and expect regular status updates. You are ready to drive change and experiment in search of the best solution, understanding how to work with the big loads and being able to scale it!
About the team
The Core Product Foundation lays the tracks on which future innovation happens, by empowering Miro product teams with a powerful, stable, and high performance platform.
The stream provides building blocks, tooling, and guidance that enable Miro Product teams to rapidly and autonomously unlock use cases with new features and workflows.
Canvas Engine — teams provide a platform on which Miro Product teams can implement and evolve new forms of canvas content, to unlock new use cases for our customers.
Board Server — teams provide a foundation on which collaboration (real time and not real time) can happen. The focus lies on communication between Board Server and Collaboration apps.
Business Logic — teams manage the domain models and services relating to the organizational structure and content structure, and the relationships between them. For organizational structure, these include Workspaces, Organizations, Teams, and Users, while for content they include Folders, Projects, and Documents/Boards.
You will
Lead the team (5–7 people).
Building and leading a team of BE engineers (people management, hiring, process development, and working with other teams).
Guide and mentor team members for their professional and career growth.
Develop a team plan to achieve quarterly OKRs on time and with excellent outcomes, closely collaborate with a product manager, designer, and other teams.
Be a role model, technically strong to help your team develop, and be able to be hands-on when needed.
Contribute to the product as a backend engineer, designing new architecture to ensure high performance and seamless user experience for board users… In real time.
Continues to contribute bug fixes and minor features without becoming a bottleneck for the team.
Expectations
7+ years of backend experience in Java (preferred) or other object-oriented programming languages.
5+ years experience of system designing, coding, testing, and debugging commercial software.
Experience with Relational Database Management Systems (RDBMS) such as PostgreSQL, MySQL etc.
3+ years of experience leading an engineering team, including hiring, personal development, performance management, delivery management.
Conditions
Competitive equity package.
Health insurance for you and your family.
Help with relocation.
Breakfast, lunch, snacks, and drinks provided in the office.
Wellbeing benefit and WFH equipment allowance.
Annual learning and development allowance to grow your skills and career.
Opportunity to work for a globally diverse team.
Travel allowance for your commute.
Useful links
To learn more, please visit: link.
At Miro, we strive to create and foster an environment of belonging and collaboration across cultural differences. Miro's mission — empowering teams to create the next big thing — is how we think about our product, people, and culture. We believe that creating big things requires diverse and inclusive teams. Diversity invites all talent with different demography, identities, and styles to step in, and inclusion invites them to step closer together. Every day, we are working to build a more diverse Miro, cultivate a sense of belonging for future and current Mironeers around the world, and foster an environment where everyone can collaborate and embrace differences.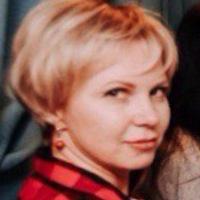 Ирина Денисова
Business Recruiter