Английский
B2 — Upper-Intermediate
B2 — Upper-Intermediate
At TechHive we are gathering teams of IT specialists to implement a digital transformation plan for one of our partners.
Currently, we are looking for a Golang Developer who is ready to relocate and to join one of the pioneers and worldwide leaders in the field of Autonomous Driving based in the UAE.
Stack
Go
Vanilla.js
Digital Ocean
PostgreSQL
ClickHouse
VerneMQ
Gitlab CI
Nomad+Consul
Time zone
GMT+4, United Arab Emirates.
Responsibilities
Create and evolve the cloud as part of the product.
Design and implement different sync and async APIs.
Writing unit and integration tests.
Working on anomalies-detecting algorithms.
Write clean code to develop new features.
Troubleshoot, debug, and resolve the problem.
Collaborate with front-end developers to integrate user-facing elements with server-side logic.
Gather and address technical and design requirements.
Project details
In-house in the office (direct contract, visa sponsorship).
Agile.
Good English and Russian (spoken and written) skills.
TechHive is a team of co-thinkers united by our similar values and passion for technology. We are eager to continuously improve our processes and skills to deliver solid digital solutions that last. We deliver high quality service and expertise, just like the world's leading companies do, or even better.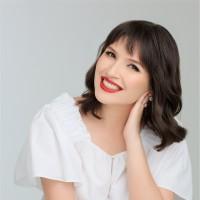 Камила Исматуллаева
IT Project Coordinator