Английский
B1 — Intermediate
B1 — Intermediate
Manychat is a platform for automating business communications. We help businesses engage with their customers in Instagram Direct Messages, Facebook Messenger, WhatsApp, and SMS.
Our mission is to help businesses grow by building meaningful relationships with their customers. Over a million companies across the world choose Manychat to grow their brands — from a small bakery in New Jersey to the Philippine Department of Education. Manychat helps them get more leads and drive sales, engage prospects and support existing customers, and launch and analyze marketing campaigns. Here you can find a lot of use cases. We are a team of more than 120 people, located in three offices. Our R&D team is located in Yerevan and Barcelona, and our marketing and sales team is based in New York.
We have a wide range of tasks to solve. You can work with different parts of the product and dig into the infrastructure.
Stack
JavaScript/TypeScript
React.js
Here are some examples of your perspective tasks
Develop and launch a chat widget to be embedded on our clients' websites.
Develop an onboarding service for our users that allows them to get acquainted with the functionality of our product quickly.
Set up a process of collecting Web Vital product performance metrics.
Set up a backlog for a performance working group and manage their work.
Implement CI/CD assembly pipeline for design system components.
What will you do
Participate in creating a backlog.
Determine growth vectors for you and for your team.
Grow and develop our internal frontend community together with our Frontend Lead.
Work in different action groups of the internal community on frontend performance, CI/CD, infrastructure, and design systems.
Influence the processes in the company. Our engineers participate in creating the Definition of Done and Definition of Ready, onboard new employees, and help to create the skill sets.
Share your knowledge with the external community: publish articles on our blog and participate in professional conferences as a speaker.
What we are looking for
3+ years experience as a frontend developer (JavaScript / TypeScript, React).
Good understanding of the browser: how it works and interacts with the server.
Experience in QA. We do all the testing ourselves.
Ability to work both on technical and product tasks.
Intermediate level of English at least.
We offer
We care about your growth:
Professional development. We pay for relevant conference tickets, training programs, courses and any necessary literature.
We care about your comfort:
Relocation support. We cover your expenses for you and your family to move to Yerevan, Armenia. This includes airplane tickets and hotel reservations for up to three weeks. In addition, you'll receive a relocation bonus. Salary is paid in local currency.
Necessary equipment. We provide you with a MacBook, or PC laptop, and a monitor as well as any other tools you need for your duties.
Hybrid work. You can combine a remote and in-person working environment.
We care about your well-being:
Health Insurance. Our plan includes dentistry and checkups and covers your prescription medication expenses.
Flexible benefits plan. You can choose the perks that fit your needs. We reimburse the cost of sports activities and equipment, personal development opportunities, health insurance for relatives, taxis, home office setup, or mental and physical health services.
What to expect
Introduction. We will talk about your interests and will tell you more about the role. The main aim of this step is to see if we are a good match (30 minutes).
Technical interview. We will talk about your technical skills, development approaches, and you will write some code (1-2 hours).
Interview with our Engineering managers. We will talk about your goals and your career path (1 hour).
Interview with our CTO and our Recruiter. We will talk more about your interests and development approaches (1-1,5 hours).
Interview with the CEO. We will discuss what drives you most and will talk about your growth plans (1 hour).
You accept our offer and … welcome aboard.
At each stage, you can ask questions and get feedback. The process usually takes one or two weeks, and it's worth it.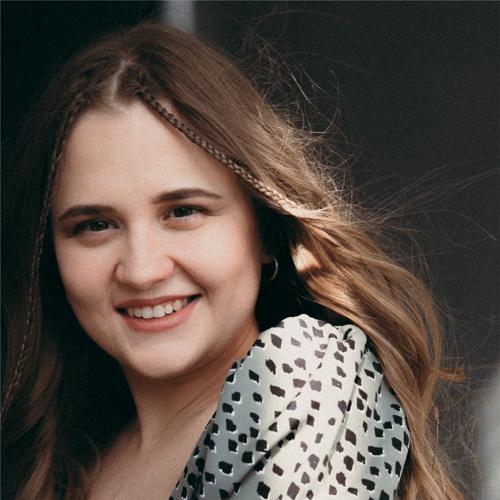 Ксения Баранникова
Recruiter