Специализация
Engineering Management
Английский
C1/C2 — Advanced / Fluent
C1/C2 — Advanced / Fluent
Hello! We are Marfatech, an international IT company.
In the market, we have grown from a traffic acquisition startup to a company with international projects. We are engaged in development in the field of game applications and BI analytics systems. We like to create and implement new technologies as quickly as possible, with a minimum of bureaucracy, in order to change the IT world for the better!
Responsibilities
Working closely with the Head of BI department and Head of Business Analytics in defining and implementing the group-wide BI & Insights strategy.
Leading the definition, establishment, and operation of a Consumer and Market Knowledge (CMK) community, working with all insights stakeholders in the company.
Establishing and maintaining strong relationships with other departments and leading the change management effort relating to the adoption of Insights platforms (definition and deployment).
BI products and customized insights.
Driving the definition of a group-wide strategy, explaining what "state of the art" looks like in BI & Insights. Organizing workshops to gather the needs of each department in terms of data, insights, and visualizations.
Working with the business units and internal stakeholders to convert strategic needs into data / insights requirements and vice versa.
Co-creating, updating and maintaining the overall BI roadmap, including the maintenance of existing products and reports.
Ensuring usage and implementation of products and procedures by the business, and define plans to ensure adoption and tracking.
Liaising with business owners and help problem solve challenges in data collection and / or product implementation and usage.
Working closely with the business to collect feedback, incorporating in the product, as well as maintaining and improving its functionality over time.
Running custom analyses based on our data to support identification of trends, and exploration opportunities with the aim of generating actionable insights.
Publishing research for internal readers.
Collaboration and interaction with other teams.
Working closely with data management colleagues to guide them on structuring relevant data to facilitate data exploration and fast prototyping.
Working closely with the data science team to ensure more complex business needs are translated into tech requirements and that the right solutions, processes, and products are being created.
Working closely with business users to explain the possibilities and limitations of our data and be a thought leader for all insights discussions across the group, including the management of the insights community.
Providing input on the roadmap for data infrastructure, working with internal / external stakeholders to support this roadmap.
Competencies
The successful candidate will have an exceptional track record of working within businesses to tackle large-scale problems and have strong analytics and data capabilities. This position requires both strategic and tactical skill sets with an eye for numbers, intellectual curiosity, proficiency at problem-solving, and a critical understanding of offline & online data. The candidate must have a proven track record in data-rich analyses and be a team player. A "roll up the sleeves" approach is mandatory and a "get it done" attitude is a must. Successful candidates will be multidimensional 'rising-stars' who are able to employ complex problem-solving skills and are able to communicate these succinctly to a broad stakeholder audience at varying levels of seniority (Manager to CEO). Candidates are expected to be enthusiastic and have excellent interpersonal skills, strong verbal and written communications skills, with intuitive storytelling ability. Summary of required experience and attributes.
Analytical, commercial mindset — strong ability to structure problems and leverage analytics in problem-solving, as well as a significant business acumen resulting from experience across multiple industries and functions. Excellent data story telling abilities needed.
People leadership — confident, engaging people leader, able to communicate a vision and bring people along on the journey.
Subject matter leadership — outstanding track record of adapting to new concepts and getting an in depth understanding of a business area within a very short timeframe.
Data leadership — enthusiasm and understanding of analytics and ability to train people to use insights tools.
Technical leadership — strong SQL hands-on experience in data integration and data exploration coupled with Strong data visualization ability (expert at working with one or multiple visualization tools such as Tableau, Power BI and Qlik).
Change agent — strong influence and ability to stand out and role model change in the organization. Minimum Qualifications / education / experience — Bachelor's degree in a quantitative field (business, math, economics, finance, statistics, science, engineering) with Master's Degree in statistics, math, computer science, business, economics, or finance — 10+ years of experience in Business Analysis, Analytics — consultancy with strong experience in deriving insights from data and driving change in organizations.
Great advantage:
Experience in iGaming, understanding of the gaming industry.
We offer
Remote work format or a modern, comfortable office.
Employment in an accredited white IT company.
A democratic environment with the ability to propose and implement your ideas to improve the service and functionality.
Open and free friendly environment — with us, you can set trends yourself, and not follow them.
Various corporate and sports events.
Issuance of corporate equipment (Apple).
50% corporate discount for learning English.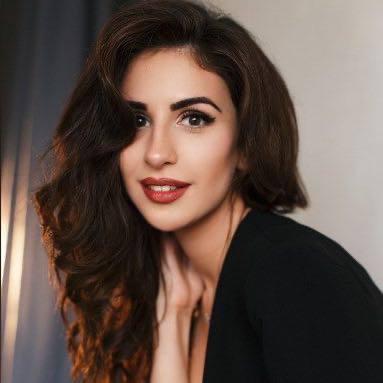 Юлия Хоффман
IT Recruiter