Специализация
Product Management
Английский
C1/C2 — Advanced / Fluent
C1/C2 — Advanced / Fluent
DocuSketch with its European Headquarters in Potsdam, Germany is Europe's leading software technology provider for the digital real estate economy. With our product brands Immoviewer and DocuSketch we have become one of the most successful and fastest-growing software vendors in the rapidly expanding property tech sector.
Our enthusiastic customer base is located across Europe and in North America. DocuSketch's ground-breaking digital technology greatly facilitates real estate companies and building restoration companies to digitalise, visualise and virtualise real estate properties.
Our solutions help our clients to realise tremendous cost saving potentials, process optimisation and revenue growth. Driven by our exponential growth, we strive to expand our global team of best-in-class software developers.
You can be our perfect match!
About company
DocuSketch — an international company headquartered in Potsdam (Germany), that makes products for the North American market.
Clients are companies engaged in repairing damage and houses after hurricanes, freezing rains, fires, etc. With the help of our mobile application and a spherical 360° camera, customers create a virtual tour to document the damage and count towards the insurance.
We also provide a service for drawing 2D floor plans in an editor we've developed, in which we constantly integrate the latest AI / ML solutions to automate and speed up the process. Plans are drawn by our team overnight so that the next morning the client already has a ready-made plan that he uses in his work.
DocuSketch has already become an indispensable tool for hundreds of companies, which they use literally every day. Gradually, DocuSketch becomes a very important part of their processes and a key link.
We are currently preparing new services for our clients. We are actively growing and looking for a person who cares about creating interesting and complex products that solve real problems.
Duties
Be in charge of roadmap for this part of the system: gather requirements from stakeholders, formulate stories and concepts, prioritise and refine backlog, deliver results on time.
Coordinate team work, help with decision-making, and constantly enhance team processes.
Learn security / tax restrictions and requirements, assure product compliance with them.
Document properly concepts and specifications together with the team.
Identify growth opportunities and bottlenecks, help company to use efficiently the first ones and eliminate the second ones.
Requirements
Currently, we are looking for an experienced Technical Product Manager who would take ownership of one of the most crucial parts of our infrastructure — User and Payment modules.
You have 3 years of experience as a Product Manager.
You are a Fluent English speaker.
You had commercial experience working on user or/and payment related systems.
Optional, but highly relevant:
You have technical background (Bachelor or Master degree in computer science, or you've worked as a Dev / QA Engineer in the past).
You've worked on payment specific projects in the past.
To receive a salary, you must be able to legally work outside of Russia and the Republic of Belarus, as well as be able to receive wages from a German bank, that is, you will need a valid account outside the Russian Federation and the Republic of Belarus.
Useful links
The site of the company: link.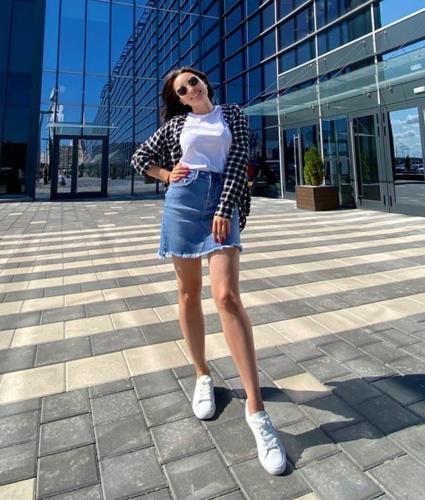 Виктория Крислата
HR manager