Flo − №1 period tracker in the US by active audience, most downloaded health app in App Store. Flo have 36M monthly active users.
Now team is looking for Architect/Principal Engineer.
Primary Responsibilities
Develop the technical strategy and roadmap for Flo product. Evangelizing to the product teams, business, and broader organization.
Be a technical leader within the Flo in general.
Architect, design, develop, deploy and operate services and systems that serve millions of users.
Work closely with business, compliance and engineering teams to ensure that you provide for the company's short- and long-term goals.
Help build and improve systems that positively impacts both the user's experience and retention on their systems.
Facilitate collaboration between teams to solve interesting and challenging problems.
Aid in levelling up their craft expertise through coaching and mentoring other engineers.
Ensure their systems are future proof and ready to support the 10x scale of their business.
Be a valuable contributor of the Flo-wide backend developer community affecting and driving their architecture and the craft across the company.
Required Skills & Background:
At least 10 years experience in senior engineering experience; demonstrable technical leadership experience in new platform development, product ownership, and iterative design.
Experience building and implementing large-scale systems across various projects.
You have experience leading technical teams.
You are proficient in Java/Scala or Python.
You are experienced with deploying and operating services on Linux in a cloud environment.
You have a deep understanding of system design, data structures, and algorithms.
See a problem or opportunity, take ownership and act on it independently; develop methods and habits to be an informed and motivated owner of the problem.
Experience working in health and highly secured environments is very much desired.
What they offer
A chance to improve lives of millions of women worldwide.
Ability to contribute to a world-class product with a large user base.
Professional development opportunities in a highly skilled and motivated team
Competitive salary.
Strong management with a proven track record of successful projects, including MSQRD, AIMatter, Maps.me.
Benefits include
Getting stock options after the first year of work in the company.
60$ in a month for sports, medicine, trainings.
Modern office in "dana center''.
Corporate events.
Participation in conferences and trainings.
Corporate library.
Flexible working day.
27 calendar days for vacation and 5 sick days.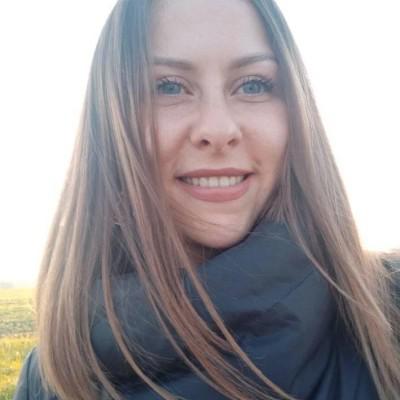 Лена Черноголова
Talent Acquisition