Английский
B2 — Upper-Intermediate
B2 — Upper-Intermediate
Exness is hiring remote specialists who have already relocated from Russia or willing to do it in up to 6 months.
With over 1,500 employees of more than 88 nationalities, Exness is the place for global teamwork, incredible leadership, a learning culture, and constant development. Unlimited by time zones, Exnessians from around the world have worked seamlessly together since 2008 to provide our traders with the best possible trading experience. Today, we stand proud with over 300,000 active traders and 2.5 trillion USD in monthly trading volume.
Stack
C#
.NET Core
Bash
Python
Powershell
Vault
Packer
Terraform
Consul
Nomad
Kubernetes
Your role at Exness
We are looking for a QA with DevOps experience that will join our strong and always growing team in a key position.
The ideal candidate can work with teammates and troubleshoot problems, identify solutions, and assess situations in real-time.
You will
Support and develop CI/CD processes together with Release Engineering Team.
Help the team to reach a balance between quality and speed by defining and continuously optimizing value-based test strategy.
Improving QA Testing Framework and developing QA services and tools.
Empower developers to confidently test by providing training, tools, test environments, and test run pipelines.
Support application monitoring processes, logs, health-checks.
The ideal candidate
Have experience in SDET C# 2 years+.
Understanding of .Net Core 6, DI, EF Core.
Have experience in PowerShell, Bash, Python.
Have experience with HashiCorp stack (Consul, Nomad, Vault, Packer, Terraform).
Have experience with containerization solutions and any container orchestration system (ideally hands-on experience with Nomad or Kubernetes).
Previous experience as a Senior QA Engineer on a cross-functional team in an agile environment.
Excellent team and communication skills, argumentation strength, ability to learn and coach, ability to analyze, structured systematic way of working, result, and customer orientation.
Knowledge of English at an Intermediate conversational level.
Nice to have:
Experience with TeamCity and Gitlab CI.
Good experience with PromQL.
Experience with reverse-proxy (HAProxy).
SQL knowledge, especially PostgreSQL.
Passion for software optimization.
Knowledge not only about how to deploy a service (PostgreSQL / Prometheus) but also how to use it.
Knowledge of AWS Cloud solutions.
What we offer
Competitive salary based on the candidate's expectations and internal benchmark.
Outstanding conditions for professional growth and development.
Full relocation package to Cyprus for the family and visa support.
Mini Cooper Countryman S for the relocated employee.
Medical insurance coverage for employees and family members.
Company fitness center for employees and their spouses & allowance for other sports activities.
Kindergarten / school compensation program.
Result-oriented approach and flexible working conditions.
Corporate employee share scheme for all the employees.
21 days of annual leave, flexible public holidays, Christmas break and sick leave.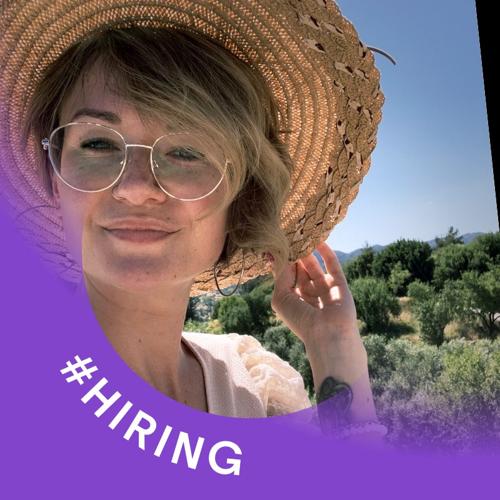 Кристина Азовцева
Talent Acquisition Specialist