Английский
B2 — Upper-Intermediate
B2 — Upper-Intermediate
Exness is hiring remote specialists who have already relocated from Russia or willing to do it in up to 6 months.
With over 1,500 employees of more than 88 nationalities, Exness is the place for global teamwork, incredible leadership, a learning culture, and constant development. Unlimited by time zones, Exnessians from around the world have worked seamlessly together since 2008 to provide our traders with the best possible trading experience. Today, we stand proud with over 300,000 active traders and 2.5 trillion USD in monthly trading volume.
We're seeking an experienced quality assurance specialist who is willing to develop and support an Automation First Approach.
Stack
Python/Go/JavaScript/PHP
Gitlab
Your role at Exness
You will be part of our extremely important product team, focused on different kinds of risk mitigations.
You will be responsible for developing a complete QA program that not only safeguards product quality, but also fosters a culture in which all employees become actively engaged. That is why one of the main parts of this job is closely cooperating with the Developers, QA, Product Owner, and Business Analysts.
What you will do
Keep tabs on the team's output and identify where improvements can be made.
Set up an automation approach that best suits the team's needs. We have a lot of successful solutions and test automation professionals at Exness, so you won't be on your own.
Help the team to reach a balance between quality and speed by defining and continuously optimizing value-based test strategy.
Help the team to take proactive steps toward security, reliability, and performance assessments.
Help in the development of quality-aware team members.
Empower developers to confidently test by providing training, tools, and environments.
Foresee and prevent issues before they become bigger problems.
Requirements
Previous experience as a Senior QA Engineer on a cross-functional team in an agile environment.
Built Test Automation frameworks using open-source tooling.
Extensive experience in at least one programming language (we use Python, Go, JS and PHP).
Experience with a continuous integration tool like GitLab or similar tools.
Experience testing backend services such as APIs, Databases, and distributed services (non-monolithic).
Excellent team and communication skills, argumentation strength, ability to learn and coach, ability to analyze, structured systematic way of working, result, and customer orientation.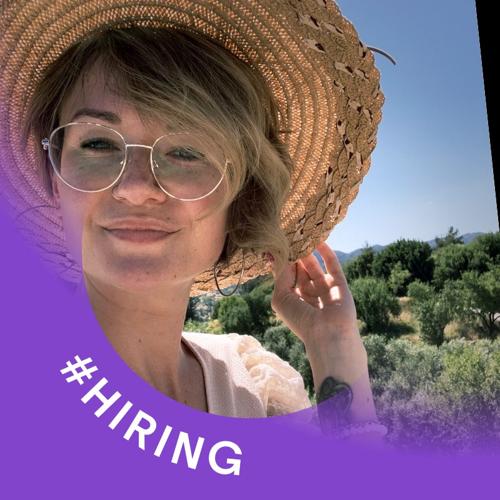 Кристина Азовцева
Talent Acquisition Specialist