Москва
Санкт-Петербург
Remote
Специализация
Go / C++ / Python
At the heart of Wheely's platform is Marketplace: our matching service that connects hundreds of passengers with waiting chauffeurs every minute.
While early versions of Marketplace ran on fairly simple algorithms, we pride ourselves on developing technology that meets the very high expectations of our customers. As we continue to hire and develop the best chauffeurs in the industry, we want to maximize their time spent with passengers while keeping wait times low.
This is where you have a great opportunity to mix your strong engineering skills and your research passion to drive our efficiency to the next level.
Time zone
(GMT+3), Moscow.
Outcomes
Identify problems / insufficiencies of the current systems by yourself or with a cooperation of our data scientists.
Research, adopt or design and defend fault-tolerant solutions for our matching, pricing and gamification systems.
Implement, deliver and maintain that solutions with a help of your fellow engineers.
Requirements
Good to great algorithmic foundation: data structures, complexity analysis, mathematical (formal) proof methods.
Good to great understanding of the best code practices and software engineering fundamentals.
Good to great understanding of an abstract distributed system design.
Proficiency or ability to level-up to a proficient level of technical English.
Expert level in one of the following languages: Go, C++, Python.
Competencies:
Ability to understand and adopt a research paper in English on the subject of ride-hailing algorithms.
Ability to implement and formally prove your own algorithm.
Ability to write, maintain and defend a production-ready server-side solution.
An interest to or an experience in mathematical optimization problem-solving.
Data-driven approach.
Initiative and self-sufficient.
Interest to work on Go (even without previous experience).
We offer
We expect the very best from their people, both on the road and in the office. In return, employees enjoy flexible working hours, stock options, and an exceptional range of perks and benefits.
Ready to discuss the possibility of relocation in the foreseeable future.
Option plan for every employee.
Medical insurance, including dental services and travel insurance.
Life and Critical Illness insurance.
Flexible working.
Monthly credit for Wheely journeys.
Breakfast, snacks, and fruits in the office.
Lunch allowance.
Top-notch equipment.
Allowance for learning and development.
Stylish office within walking distance of Sukharevskaya / Tsvetnoy Boulevard / Trubnaya subway station.
Stages interview
HR-Screening.
Meeting with the Director of Engineering.
General coding interview.
Coding interview on algorithms.
Architecture / design interview.
Behavioural interview.
Offer.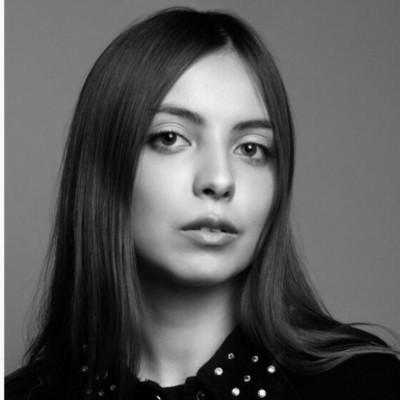 Полина Андзаурова
Talent Associate