Nebius is a modern technology venture that enables country-scale B2B companies to build their own local hyperscaling cloud platforms, connecting businesses, tech communities and public organizations. We provide not only the technologies, but also a launch-ready business model including customizable tools for support, sales, and marketing.
Innovation is the core of our DNA. We design and build server racks for the data centers to make sure they can work under any load, heavily invest in data management, machine translation, and speech recognition so our partners can enhance own IT-infrastructure and provide cutting-edge cloud solutions for the local markets. In compliance with ISO and GDPR, we carry out in-depth security checks to ensure the highest level of data sovereignty.
Nebius is looking for a Senior Infrastructure Developer (Compute) to help develop our hyperscaler cloud platform.
Our team
Our team is the most valuable asset that we have. Our R&D engineers and business professionals have a proven track record of using technologies to create value for other businesses. Our diverse backgrounds empower us to come up with brilliant ideas and implement them into complex IT-solutions.
Our Compute team is responsible for all the virtual machines our Cloud services run on. We handle high loads and have strict requirements for quality, safety, performance, and fault tolerance. Join us if you enjoy solving complex but interesting tasks and have a desire to grow professionally.
You will
Improve our existing functionality.
Develop mechanisms for allocating computing resources, so virtual machines are clustered efficiently, accounting for service consumption and resource demand (cores, memory, local disks, GPU).
Build a service for tracking virtual machine health, including by reworking current mechanisms for collecting metrics.
Work with the hypervisor, deploying virtual machines and granting them resources.
Improve live migration mechanisms, ensuring that users' virtual machines are not affected by routine maintenance or equipment failures.
Expectations
Experience building fault-tolerant services.
Experience developing Linux or Unix-based applications.
First-hand experience with relational databases (PostgreSQL, MySQL, MS SQL).
Experience working with monitoring systems.
Preferred qualifications:
Conditions
As an employer, we provide our employees with ambitious challenges, exceptional and thoughtful colleagues, competitive compensation, and a benefits package.
We have our headquarters in Italy and Israel, with additional offices in Serbia, Germany, and the Netherlands.
We strive to find the best talent, looking for enthusiastic, self-driven individuals who will achieve our goals with us in a fast-paced collaborative environment.
Looking for a new challenge? Join us now!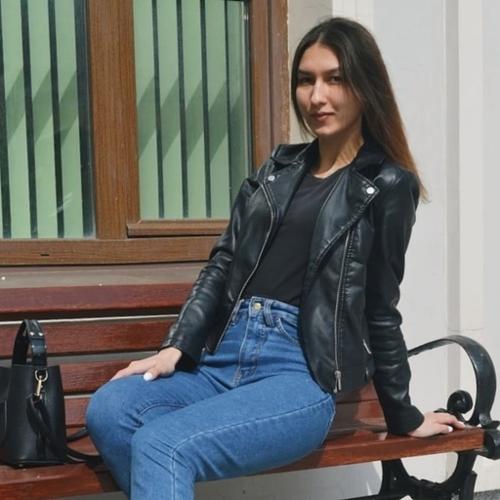 Екатерина Козяйкина
IT Recruiter