Английский
B2 — Upper-Intermediate
B2 — Upper-Intermediate
Grapherex is a crypto wallet, secure messenger, debit card, payments, NFT and more in one secure app.
Grapherex is looking for an exceptionally talented and bright Go Developer.
Stack
Go
Bitcoin
Ethereum
REST/WebSockets
PostgreSQL
Apache Kafka
Docker
Git
Responsibilities
Design and build strong, resilient, and robust APIs and services to power our crypto wallet.
Responsibility for features, fault tolerance, scalability, security of developed APIs and services from writing code to deployment and integration with external providers and third-party services.
Collaborate closely with all engineering teams to ensure consistency in understanding of technical requirements and overall work quality.
Solving complex and interesting tasks.
Requirements
At least 2 years of experience writing software in Go.
Blockchain basics knowledge and experience of integration with the most-known blockchains (Bitcoin, Ethereum).
Understanding and applying principles of system design and microservices patterns (Saga, CQRS, Event Sourcing, Hexagonal / Clean Architecture, etc.).
Good knowledge of REST / WebSockets.
Experience with PostgreSQL and Apache Kafka.
Experience working with Docker.
You know how to work with Git version control.
English proficiency sufficient to read technical documentation.
Will be a plus:
Specialized higher education (mathematical or technical).
Commercial experience with Go.
Why Grapherex
Our employees are an extraordinary group of talented, energetic, and innovative people who care about more than just word. We strive to create a culture of belonging and an employee experience that empowers our people.
Work under a contract with a foreign company (England).
Flexible hours, supportive remote environment.
Our Values:
An ownership mindset. We take pride in what we do. We take the initiative — without waiting for others to act to bring about positive outcomes — and we're accountable for the results.
A sense of urgency. Our industry is fast-paced, so we need to move quickly to stay ahead of the competition.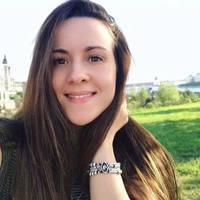 Виктория Индюшкина
Talent Acquisition Manager