Английский
B1 — Intermediate
B1 — Intermediate
Exness is hiring remote specialists who have already relocated from Russia or willing to do it in up to 6 months.
With over 1,700 employees of more than 88 nationalities, Exness is the place for global teamwork, incredible leadership, a learning culture, and constant development. Unlimited by time zones, Exnessians from around the world have worked seamlessly together since 2008 to provide our traders with the best possible trading experience. Today, we stand proud with over 300,000 active traders and 2.5 trillion USD in monthly trading volume.
Stack
UI Automator
Kotlin
CI/CD
Git
Your role at Exness
We are looking for a QA Automation Engineer with a focus on Android platform. Together with the team, you're going to be constantly improving the quality of our mobile applications
Our mission is to create the best-in-class mobile app for forex trading. It should be suitable for beginners and expert traders. Beginners should get an approachable introduction to finance and markets; experts should get unique tools to provide them an edge against other traders. Non-traders and passers-by should be delighted simply by using the app because it utilises all the latest platform features and holds a consistent design with a human in mind.
You will
Design, build and maintain Automated tests for our Android apps.
Create and maintain a testing framework.
Build and support CI/CD processes.
Help to ensure the performance, quality, and responsiveness of applications.
Stay up to date with new approaches and tools in the area you work.
The ideal candidate
Has at least a year of proven experience in UIAutomator + Kotlin stack (or similar).
Has experience in building testing frameworks from scratch.
Has experience in creating CI/CD for Android automated tests.
Understands design patterns.
Knows Git.
Knows what a testing pyramid is and what it used for.
Knows English at an Intermediate level and fluently speaks Russian.
What we offer
Full relocation package to Cyprus for employees and family.
Medical insurance for employees, spouses, and children, including dental and optical.
Sports activities compensation.
Birthday, marriage, and baby delivery bonus.
Paid maternity leave.
Extensive learning opportunities and professional development.
Language courses allowance.
Flexible public holidays.
21 days annual leave and paid sick leave.
Flexible public holidays and Christmas break.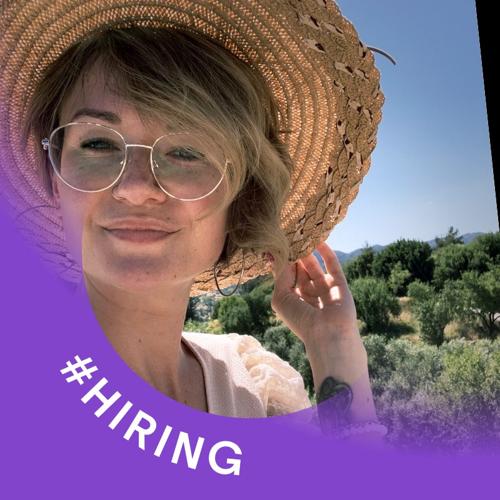 Кристина Азовцева
Talent Acquisition Specialist